Once upon a time, there was the Clos de Balavaud
It's at Clos de Balavaud that Roger Remondeulaz welcomes us. Here, among the Fendant and Pinot vines, he tells us the story of his family, of his grandmother Germaine, his uncle Georges, and his father who taught him the art of caring for the vine and the inexhaustible passion for the land and well-done work. A visionary, he advocated at the time for his vineyards to have the space to develop, while others suggested squeezing them to increase yield. And for over 30 years, it's been the respect for the vine and the land that shapes his pride and the meaning of his work.
Pride
With amusing anecdotes and bursts of laughter, our kind-hearted Roger proudly shows us a cluster of Merlot grapes: "You see, this is what's magnificent. It's when our titanic efforts bear fruit, especially when the weather is as unpredictable as it has been this year. Look at the clusters; they're in full veraison. That, that's what touches me because our hard work is rewarded."

We're very proud to be able to count on his expertise, and it's only natural that the magnificent Pinot Noir Clos de Balavaud, vintage 2020, has been awarded the prestigious Mondial des Pinots competition. Thanks to Roger and his team for bringing such care and authenticity to the care of these exceptional vines!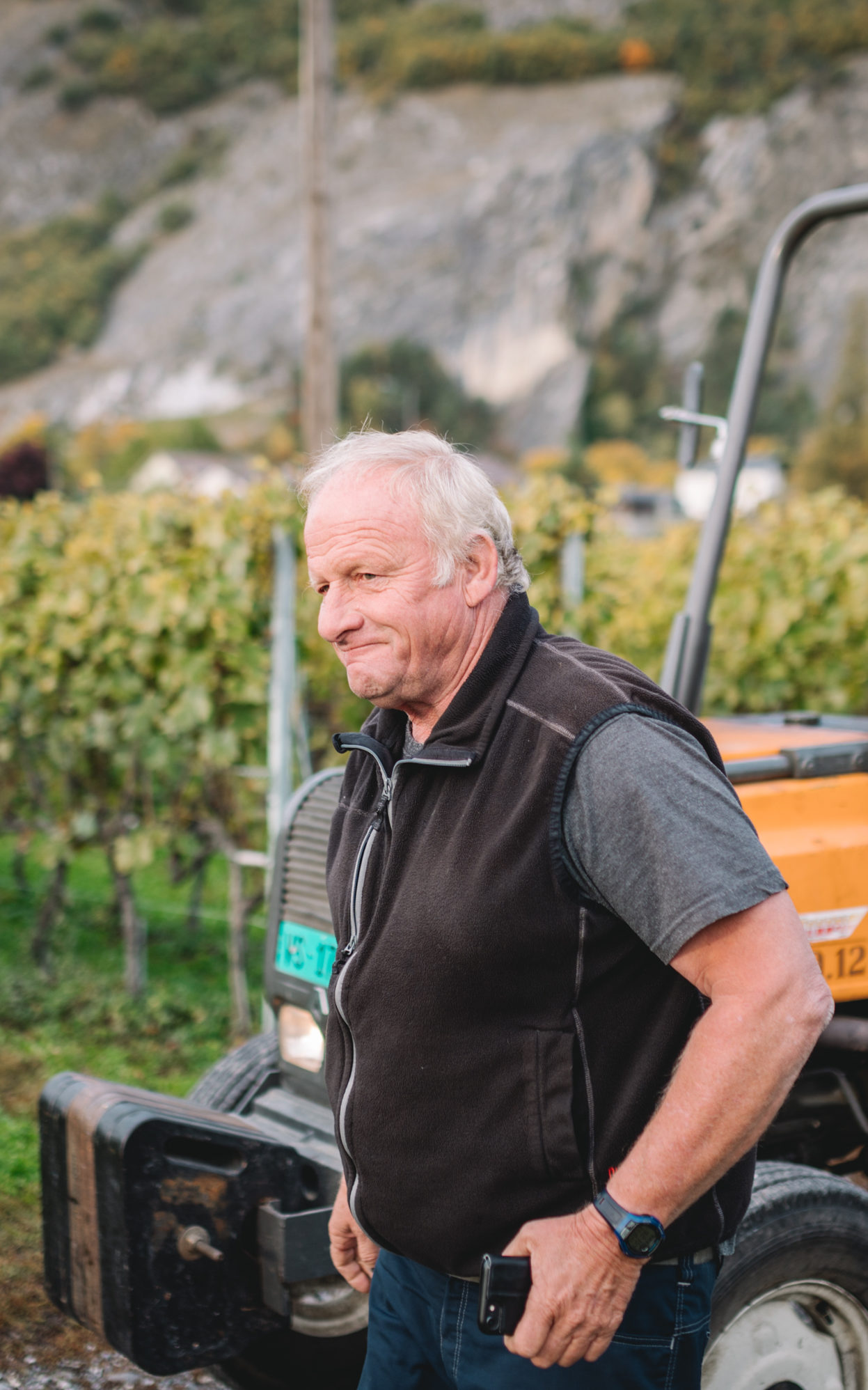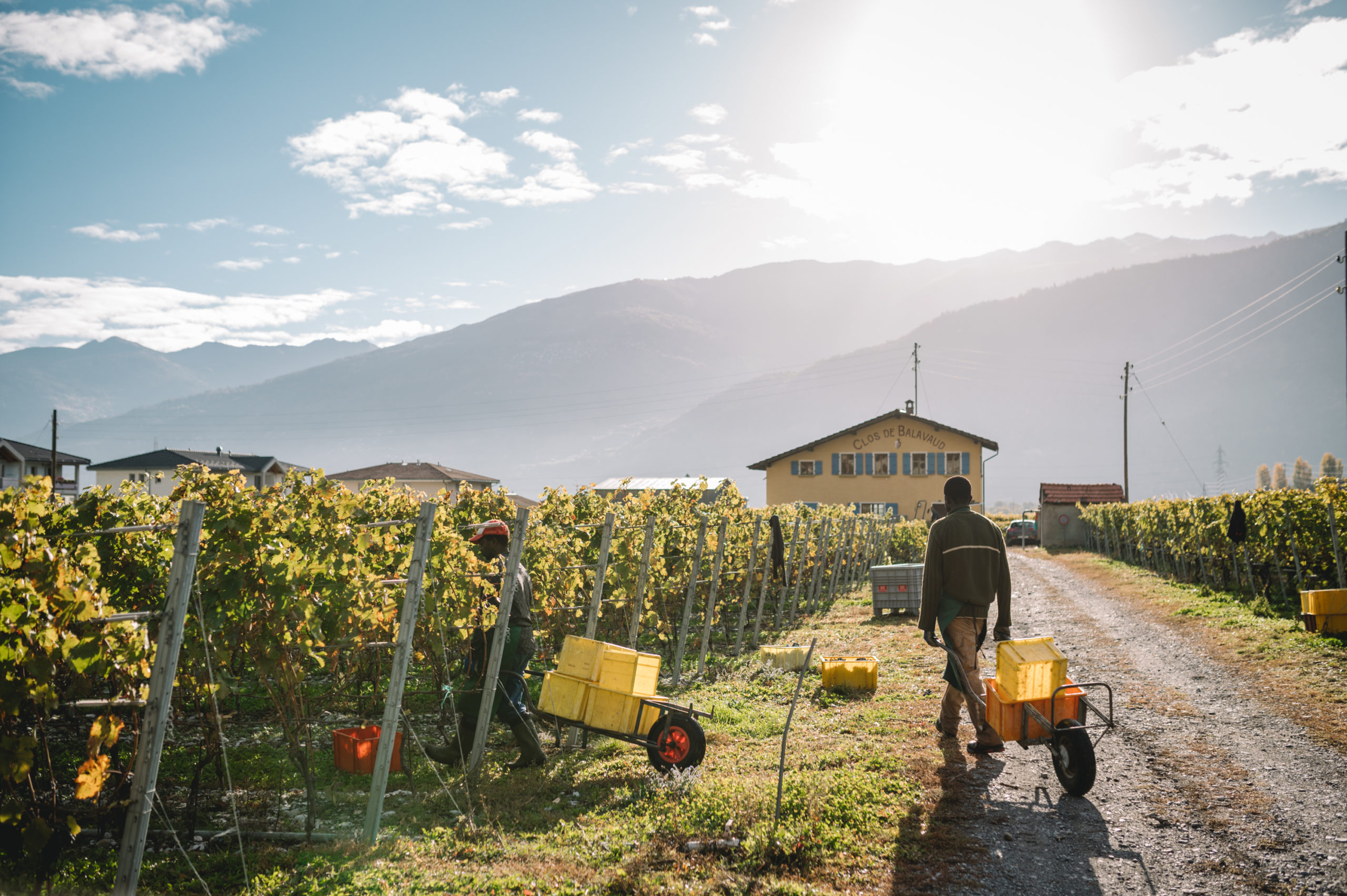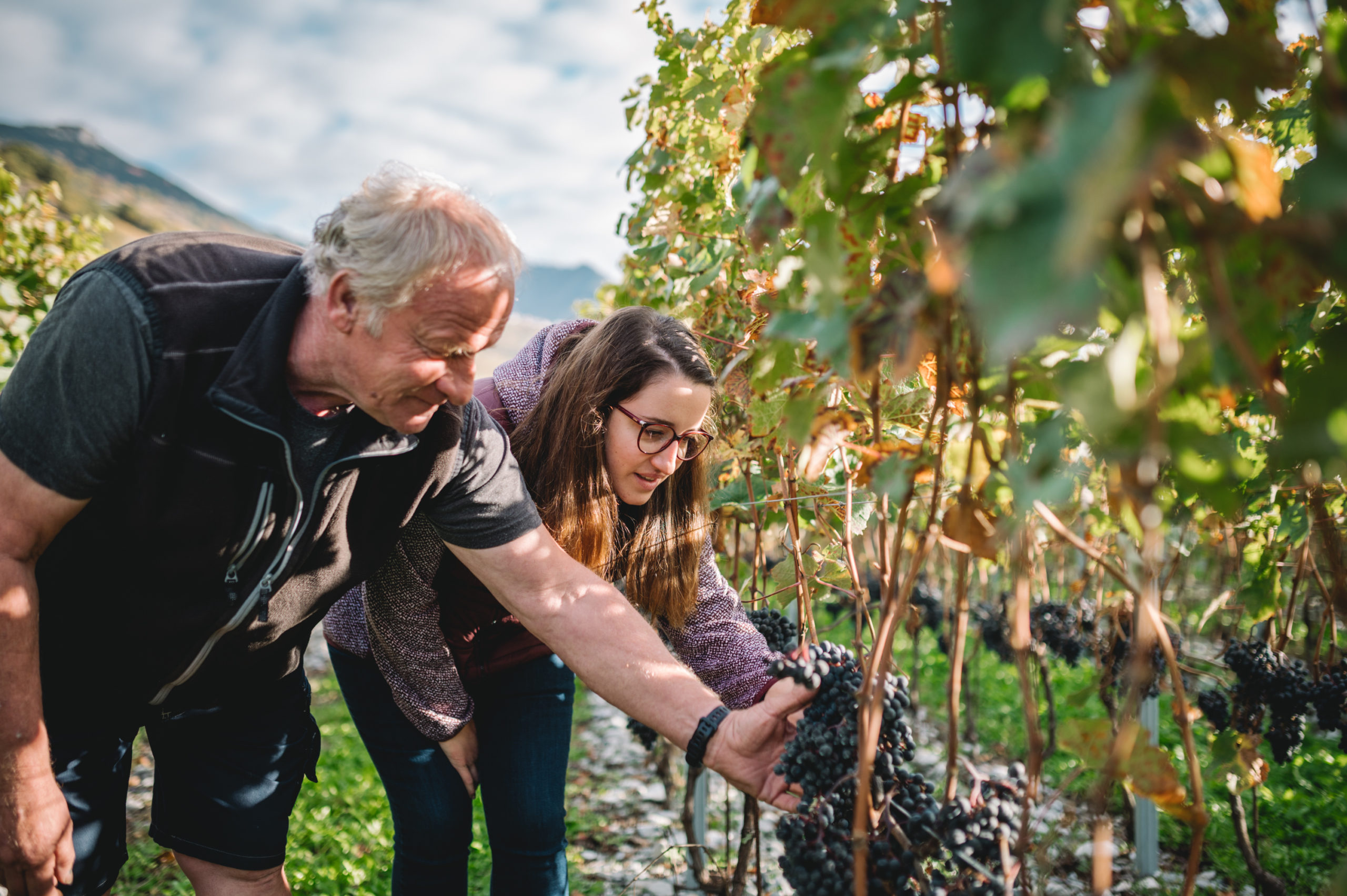 A legacy handed down through 4 generations, from father to daughter.
Because the love for the vine is passed from father to daughter, because this pride is evident on their faces, because the craftsmanship is beautifully shared, because the genuine respect for the heritage of our lands is rooted from generation to generation. It is for all these reasons that the vines of Clos de Balavaud thrive so well.
From the bottom of our hearts, thank you to the Remondeulaz family for their daily work and the radiance of their values