I found many historical photographs, some dated, many anonymous : photographs of Léonide and his serious look, of the two Maye sisters, of the Bessero property, many fragments of the long, rich history of the Maye family from the last four generations.
Among these archives, I discovered this exceptional photo reportage of the harvest at the Clos de Balavaud in 1951, shot by R. Dorsaz of Martigny. Inside this document and these pages aged by time, the traditions and know-how of several generations still live on. You can feel the stimulating, electric and joyful atmosphere of the grape harvest, which in 1951, took place in the month of November. This very special atmosphere seems to have survived through the ages and is palpable during this very special harvest period.
We are pleased to share with you a glimpse of this exceptional document – a very important part of the history of the MAYE winery.
Lea Piccard
Original text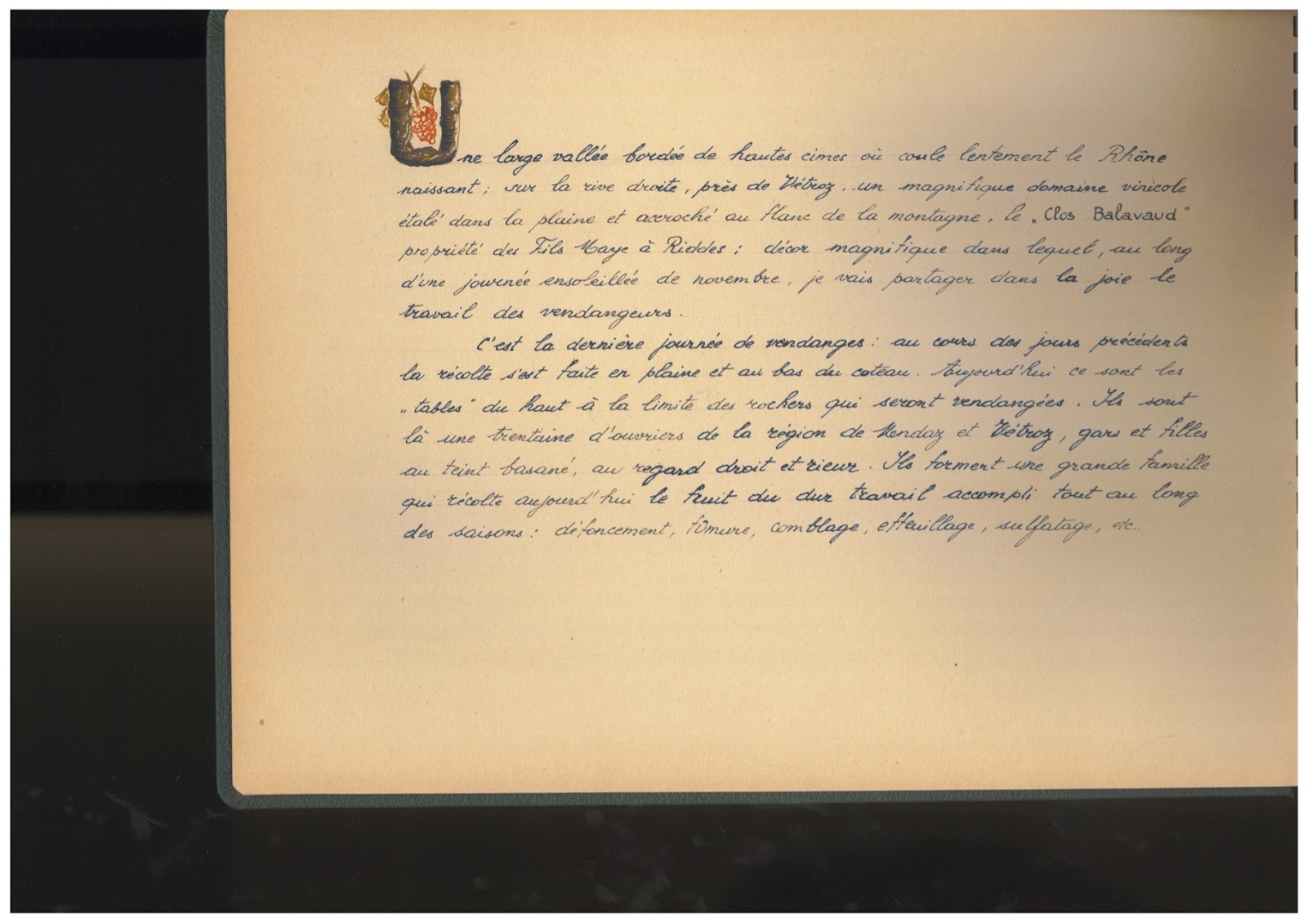 A wide valley bordered by high peaks where the nascent Rhône slowly flows; on the right bank, near Vétroz, a magnificent winery spread out across the plain and clinging to the mountainside, the "Clos Balavaud", owned by the Fils Maye in Riddes: a magnificent setting in which, on a sunny day in November, I am joyfully sharing in the work of the harvest.

Harvest at the Clos de Balavaud: Report made in 1951, at Clos de Balavaud, Valais. Photos and text: R. Dorsaz, Martigny
Grape Harvest in 1934